Has Zendaya Undergone Plastic Surgery?
|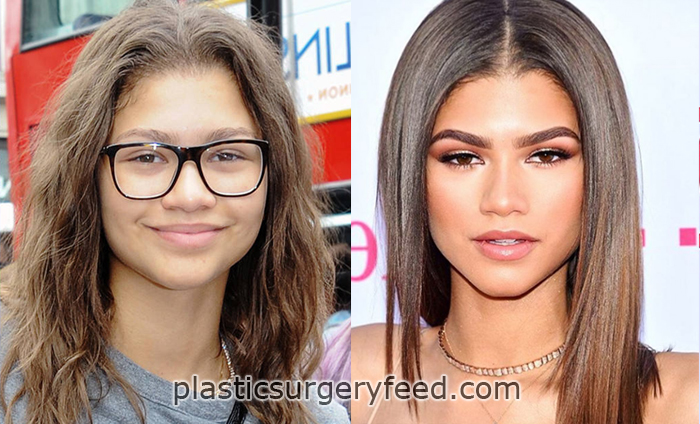 Who Is Zendaya?
Since making her national debut in 2009, Zendaya Coleman won over the hearts of millions thanks to her singing, dancing, and characters who exhibit outspoken personalities. As she has grown up, her exotic appearance has sparked rumors that she has undergone plastic surgery even though she is only 20 years old.
While there is no confirmable evidence apart from recent photographs that seem to show a considerable change in her appearance, Zendaya has clearly transformed and looks remarkably different than her early teen years. Whether that is due to puberty, Rhinoplasty, or a combination of both remains to be discovered.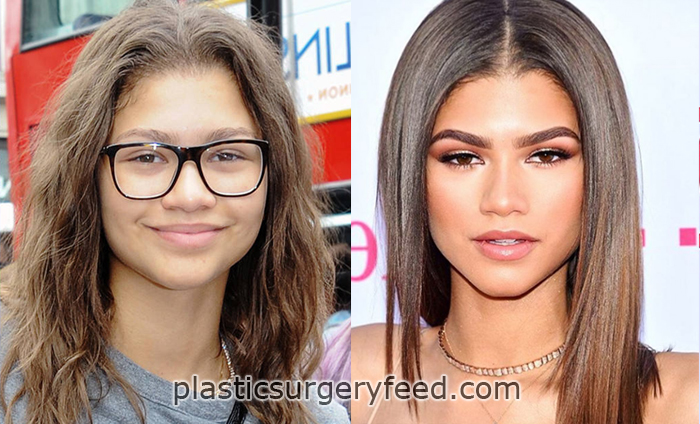 The Rise of Zendaya
Born in Oakland, California on September 1st, 1996, Zendaya Coleman is the daughter of parents with mixed heritage which resulted in her exotic appearance that was noticeable even during her early childhood. She spent her early years working as a child fashion model before stepping out in 2009 by joining the case of "Dance Dance Chicago" which later became "Shake It Up".
Her music career began taking off a few years later with the success of the single, "Watch Me" which peaked at #86 on the Billboard Hot 100 in 2011. From there, Zendaya went on to compete on "Dancing with the Stars", produce a self-titled album in 2013, get cast as Zoey Stevens, the starring role in the Disney film, "Zapped", and go on to be cast in the upcoming "Spider Man: Homecoming" film due out in July, 2017.
Rumors of Plastic Surgery
As Zendaya has grown up from her awkward teen years, it's been apparent that the influence of Hollywood and the pressure to look beautiful has affected her appearance. However, rumors of plastic surgery did not start to spread until recently when photos seem to indicate that she had a nose job. The photo evidence is somewhat compelling that something has happened to her nose which use to be a little broader around the bridge.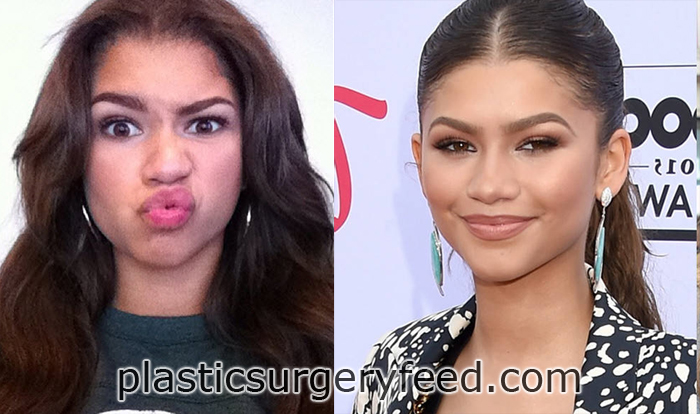 However, puberty and makeup techniques may also be the reason why her nose appears somewhat difference. Since all people grow and change in different stages during their teen years, it is difficult to tell whether there has been any Rhinoplasty involved. It would not be all that shocking for someone in Zendaya's position to feel the need to improve her appearance even at her young age.
What can be said is that the allegations of having plastic surgery performed has created a whirlwind of interest around the rising starlet which indicates how popular she has become over the past few years. Zendaya is at the point in her career where she may graduate from teen roles to more adult fare and during this critical time rumors about having a nose job may be an unnecessary distraction.
However, it is also true that such attention may boost her career to new heights. It will all depend on the truth of whether she underwent plastic surgery and how she handles the continued questions about her appearance. Whatever the future holds, how Zendaya handles the rumors will have a strong effect on her celebrity status.
Plastic Surgery Overview
Plastic surgery is normal among celebrities in Hollywood. Breast implants and rhinoplasties are nothing new there. Check out the table below to see Zendaya's plastic surgery history.