Did Dakota Johnson Undergo Plastic Surgery?
|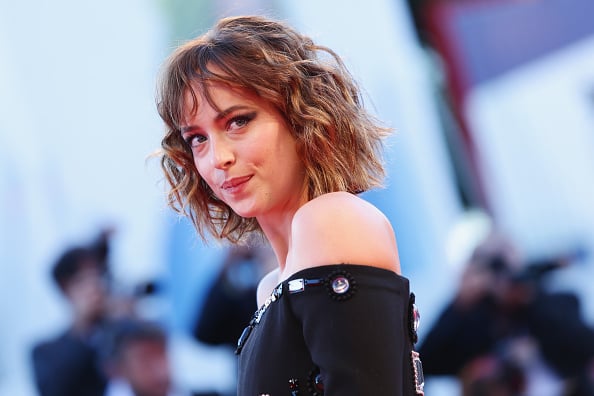 Dakota Johnson's body statistics and plastic surgery facts are all here! Check whether she has undergone cosmetic surgery!
Who Is Dakota Johnson?
Dakota was born October 4, 1989 in Austin, Texas. She is a daughter of famous couple: actor Don Johnson and actress Melanie Griffith. Dakota started her modeling career with Teen Vogue magazine. Her movies debut was in Crazy in Alabama when she was only ten years old. Probably her most notable film appearance so far is minor role of Amelia Ritter in The Social Network. On September 2, 2013, E. L. James announced that Dakota will be playing main female role, Anastasia Steele, in Fifty Shades of Grey, movie adaptation of best-selling novel.
Plastic Surgery Overview
While Dakota has not publicly confirmed whether she has gone under the knife, her physical attributes remain as stunning as ever! After landing her first well-known role in 2010's The Social Network, Dakota's facial features haven't changed much, but that may be simply because she is only in her thirties.
Plastic surgery is normal among celebrities in Hollywood. Breast implants and rhinoplasties are nothing new there. Check out the table below to see Dakota Johnson's plastic surgery history.
Dakota Johnson Quotes
"I travel with a lot of clothes, which is a really bad idea because it's such a nightmare to travel. I always overpack because I like to bring things with me, and I accumulate stuff, so it piles up. I travel with everything I own."

Dakota Johnson
"When mom and dad were at the height of their careers, and things were super-crazy, and they couldn't leave their houses, there wasn't social media. It was all about autographs. Now, everyone's the press. I feel fame is perforated: it can be glorious, but it can completely destroy a human, too."

Dakota Johnson
"Nashville is only a couple of hours from New York, and people just move at a slower pace there - and they don't care who you are or what you do."

Dakota Johnson
"I have bizarre anxiety about being in a city - I have no idea who I am or where I am."

Dakota Johnson
"I think I spent my entire childhood on film sets, surrounded by film-makers and actors and people with magnetic energies who make movies."

Dakota Johnson